How Much Does Life Coach Cost?
Life coaching is an invaluable resource that can help individuals achieve their goals, whether they are personal or professional. But one of the biggest questions is, "How much does a life coach cost?"
The answer to this question will vary widely depending on factors such as the life coach's experience level and location. However, life coaching ranges from $50 to over $1000 per hour. Group life coaching is an excellent option for those looking for a more affordable option. These sessions are usually cheaper, as the fees are split among multiple participants.
In addition to the actual costs, there may be other associated expenses, such as travel costs, if the life coach is not in the same area as you. Some life coaches may also offer special packages with discounted rates for several sessions or a certain period.
It's important to consider if hiring a life coach is worth it compared to other expenses such as therapy or counselling. While the life coaching fees may seem daunting, they can be a much more affordable option in the long run if you feel it is helping you reach your goals and make positive changes.
Life coaching costs vary depending on experience level, location, and services offered. Researching and finding a life coach that fits your budget and needs is important. Ultimately, the cost of life coaching is an investment in yourself and can be invaluable if you feel it is helping you create positive change in your life.
This blog provides information about life coaching costs and how to choose the best coach for you. Contacting Dr Feyi can help you get on the path to success. We offer a wide range of services and are happy to answer any questions.
Importance Of Hiring A Life Coach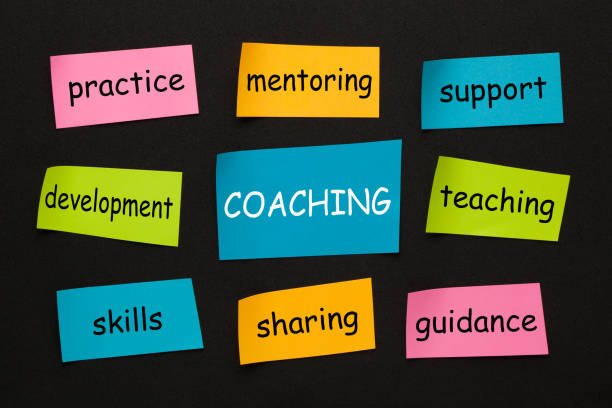 Life becomes clustered with obligations, distractions, and anxieties. A life coach can help unclutter many of us with today's hectic lifestyles by providing objective guidance and insight. Life coaches are trained to discover unique solutions for each individual's needs, enabling them to reach their goals faster than on their own. Here are some ways a life coach can help you:
Clarity of Goals
Life coaches can help you to recognize what is important in your life and why it is important. Business coaching guides setting realistic goals, creating a plan of action, and staying focused on the desired outcome while eliminating distractions.
Increase Motivation
Working with a life coach can be motivational because it is an investment in yourself. They will provide accountability and ensure you stay on track to reach your goals.
Uncover Hidden Strengths
Life coaches are trained to help people identify their strengths, gifts, and talents. Knowing what one's strengths are can be very empowering and provides a direction for the individual to focus on.
Provide Support
Working with a life coach allows you to find clarity and express yourself in a safe and non-judgmental environment. It is important to have someone who understands you, supports your decisions and choices, empowers you, and helps you to stay motivated.
Move Past Limiting Beliefs
Life coaches can help individuals recognize the limiting beliefs holding them back from reaching their desired goals. They will guide and support in developing strategies to overcome these challenges, enabling clients to move forward more confidently.
Coaching sessions can provide support and guidance on reaching goals quickly while providing the necessary motivation to stay on track.
Hiring a life coach with feasible life coaching packages is an investment in yourself that will pay off exponentially in the long run. Dr. Feyi's organization provides life coaching services and has helped many individuals discover their potential.
Factors Affecting Life Coach Cost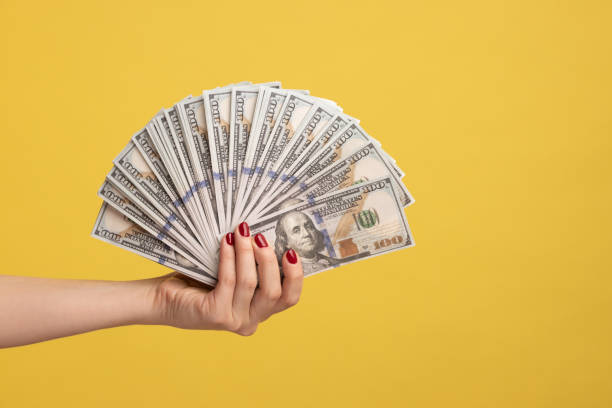 A life coach can cost from minimum to maximum amount. In many cases, the cost of a life coach is determined by several factors such as experience level, specialization, location, and availability.
When it comes to coaching costs, there are a variety of factors that can affect the price. These include:
The Coach's Experience And Qualifications
Coaches with more experience and additional certifications typically charge more than newer coaches. It is important to consider the credentials of your potential life coach before engaging in any program.
The Length Of The Program
Most life coaching programs are offered in packages of several sessions, usually three or more. The cost per session will typically decrease with longer-term programs, making them a better value.
Location And Accessibility
Business life coaches in larger cities may charge higher rates due to the higher cost of living. Additionally, coaches who provide online sessions may be more accessible than those offering in-person sessions, which can result in lower prices.
Specialization
Some life coaches specialize in certain topics or offer unique services that can affect their costs. For example, a coach with experience helping entrepreneurs launch businesses may charge higher rates than one specializing in helping individuals develop better relationships.
Coaching Style And Approach
Different coaches have different techniques and approaches to life coaching. Some focus on goal setting, while others may use a more holistic approach, addressing all aspects of the client's life. The type of coaching you select can affect the overall cost of your program.
Type Of Coaching Program
Some life coaching programs include additional services such as workshops, seminars, or online courses. Including these extras will often increase the program's overall cost. Finally, some coaches offer discounts for students or individuals facing financial hardship.
It is always worth asking if your coach offers any such discounts. Dr. Feyi is a trustable and reliable life coach with many extra services available at an affordable rate. She offers discounts to needy individuals and has a long history of helping clients achieve their goals effectively and efficiently. Contact her today for more information.
Average Cost Of Life Coaching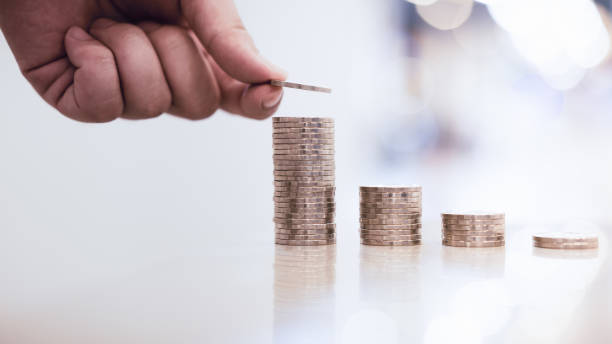 Life Coaching is a growing trend in the personal development and wellness industry. As more people look for ways to make positive changes in their lives, life coaching has become an increasingly popular choice.
The cost of Life Coaching varies widely depending on factors such as location, qualifications and experience of the coach, length of sessions, gain access to additional resources, and the type of services provided. Generally speaking, experienced life coaches charge more for their services than those with less experience or fewer clients.
On average, life coaching sessions may range from $50 per session for a single hour-long session to $500+ for an ongoing program with multiple sessions. The cost of these services or executive coaching can also depend on where the life coach is located, with higher prices in more affluent areas.
Some life coaches offer group coaching packages with discounts for multiple sessions. It can be a great way to get started if you are on a budget and unsure whether personal coaching is right.
Comparison Of Fees Among Different Types Of Coaches
The cost of any life coaching service will vary depending on the type of coach and their experience. For example, the life coaching rates of a Certified Professional Coach (CPC) may be higher than a Life Coach who has not been certified.
A Certified Financial Planner (CFP) usually has higher fees than a regular financial advisor due to their extensive expertise and experience. A Career Coach may charge more than a Life Coach since they specialize in helping people get ahead in their careers.
Similarly, a business coach who provides specialized services such as executive, career, or relationship coaching will often have higher fees due to their specialized knowledge and experience.
National Averages For Life Coach Fees
The average life coaching cost in the United States is between $75 and $250 per hour. The average cost for a package of multiple sessions in the life coaching industry ranges from $500 to $2,500, depending on the number of sessions included.
Regional Variations In Life Coach Fees
Life coaching costs in different cities and regions will vary depending on the local cost of living, the demand for life coaching services, and the qualifications and experience of the coach. For example, life coaches in large metropolitan areas like New York City or San Francisco may charge more than those in more rural areas.
Cost-Benefit Analysis of Hiring a Life Coach
Cost-Benefit Analysis of Hiring a Life Coach is an important tool for evaluating the financial investment required to take on such services. A life coach can help individuals clarify their goals, create action plans, and stay motivated and accountable.
When performing Cost-Benefit Analysis, it is important to remember that the benefits of hiring a life coach may be more difficult to measure than the costs, as it can be challenging to quantify the direct financial gains from personal growth and development.
In addition to considering the monetary investments, potential clients should assess whether they have adequate time for a coaching relationship.
How To Choose A Life Coach That Fits Your Budget
When looking for a life coach, it's important to determine how much money you are comfortable spending and if the person fits your budget. Here are some tips to help you find a life coach that meets your needs and fits your budget:
The best way to start looking for a life coach is by researching different coaches in your area. Check out their websites, read reviews, and see what type of services they offer.
Life coaching can be expensive, depending on the services offered. Make sure to consider the cost of a coach's services before deciding. Also, look for discounts or payment plans that may be available.
Not all life coaches offer the same service level, so compare different coaches' offerings. Ensure you understand what their services include and if they are within your budget.
It's always a good idea to ask for references from past clients when considering a life coach. It will give you a better idea of their service quality and if they offer value for money.
Once you have narrowed your list to a few potential coaches, meeting with them before deciding is important. It will allow you to understand their personality and determine if they are the right fit for you.
By following these tips, you can find a life coach that fits your budget and offers services that meet your needs. Take the time to research and compare different coaches before making a decision. Good luck!
Services At Dr. Feyi
At Dr. Feyi, we strive to provide our patients with the best care and treatment. We offer various services, including pediatric care, family medicine, preventive health services and treatments for chronic conditions, women's health services, mental health counseling, sports physicals, and vaccinations. Our knowledgeable staff and executive coaches are dedicated to helping you achieve your health goals, no matter your age or needs.
We understand that each patient is unique and requires individualized care. With our personalized approach to healthcare, we take the time to get to know you and your health history so we can provide you with the most comprehensive care for your needs. In addition, we use state-of-the-art technology and equipment to ensure accurate diagnosis and treatment for every patient.
At Dr. Feyi, we ensure our patients are always informed about their healthcare options. Our knowledgeable staff takes the time to explain all of your medical treatments and procedures, so you understand what is happening at each step.
Final Thoughts
When it comes to life coaching costs, there is no one-size-fits-all answer. Every coach offers their services at different rates and packages, so the cost of life coaching can vary greatly from person to person.
However, the most important thing to remember when deciding how much to pay for a life coach is that you get what you pay for. Finding a life coach who will work with your budget and provide the support and guidance you need to reach your goals is important. Life coaching can be invaluable in helping individuals achieve their aspirations and live more fulfilling lives.
It is worth taking the time to ensure you are getting the best value for your money. Ultimately, when it comes to life coaching costs, the most important thing is finding the right coach. Dr. Feyi provides the best services and offers a variety of packages to fit any budget. Contact her today to learn more about how you can benefit from life coaching!
With the right support, anything is possible, and your investment in life coaching can be a key factor in helping you reach your goals.
Faqs
How Many Sessions Will I Need To See Results?
It depends on various factors, such as the type and severity of the issue being addressed and the individual's initial condition. Generally, most people will see a change in their symptoms within 8-10 sessions. However, some may require more or fewer to achieve the desired results.
Do Life Coaches Offer Payment Plans Or Discounts For Longer Coaching Programs?
Most life coaches offer payment plans or discounts for longer coaching programs. These offers may vary regarding time commitments and the coach's and client's exact arrangements. Many coaches offer discounted rates on 6-month or 12-month packages, while others may provide lower hourly fees for clients who commit to regular meetings with their coach.