What Does A Life Coach Do?
You might have heard of life coaches, but what do they do? What is their purpose? And why do institutions prefer to hire life coaches instead of traditional counselors? Life coaching focuses on helping people identify their goals and realize their ambitions. It differs from counseling because it focuses on the future rather than dwelling on past experiences.
A life coach looks at a person's current situation, dreams, and aspirations to create an action plan to help them achieve their goals. Life coaching can address various topics, from personal and professional development to health and wellness.
Coaches will assess the client's needs, identify areas for growth, set achievable objectives, and help build confidence to support progress toward the desired outcome. They provide mentoring, guidance, advice, encouragement, structure, and accountability through coaching sessions.
Coaches also use different techniques, from active listening to setting short-term goals, to assess and modify behavior patterns that can prevent people from reaching their fullest potential. Life coaches are usually certified with a degree in psychology or coaching and have completed additional specialized training in effective coaching techniques. This is where Dr. Feyi comes in.
To empower and ensure that you reach your goals, Dr. Feyi provides motivational sessions so you can take charge of your life and remain accountable for the changes you make. You will have someone in your corner providing you with the strong support needed to make real and lasting changes.
This blog post provides an overview of what a life coach does and how Dr. Feyi can help. If you are ready to change your life, dig into the post!
Understanding The Role Of A Life Coach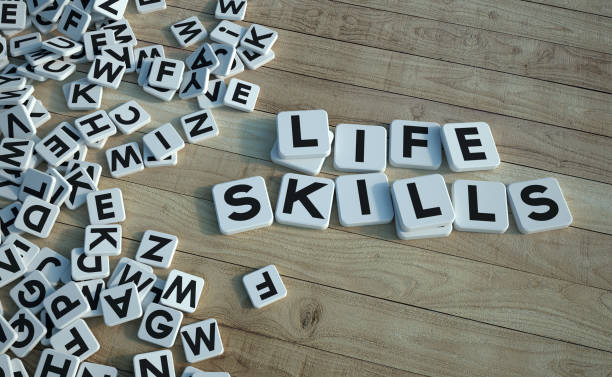 A life coach is a professional who helps individuals identify and achieve their personal goals. They are typically certified, trained professionals with communication, psychology, productivity, goal setting, and motivation expertise.
Life coaching can be useful for anyone looking to make positive changes. It can help people overcome challenges, reach personal or professional goals, and gain clarity on important decisions. Coaches can be especially helpful if you are stuck in a rut and don't know how to move forward.
Life coaches help clients better understand themselves and work through any mental blocks or issues that may prevent them from achieving their goals. They listen to the client, give them direction and feedback, and help them develop actionable plans to reach their desired outcomes.
Coaches can also help clients set goals that are realistic and achievable. They may suggest strategies or activities that could benefit the client in reaching those goals. In addition, life coaches often help clients find meaning and purpose in their lives. They provide support, motivation, and accountability to help clients stay on track with their goals.
A life coach helps if you are ready to make meaningful changes in your personal life. They have the knowledge and skills to help you create actionable plans that will put you on the path toward achieving your goals.
And remember, no matter how difficult the journey may be, the rewards are usually worth it! So don't give up and keep pushing to reach your dream life. With the help of Dr. Feyi, you can make that happen!
Importance Of Life Coaches
Life coaches are important for helping individuals reach their goals, gain clarity on decisions, and live a more meaningful life. They provide valuable guidance, support, motivation, and accountability. With the help of a life coach, you can receive expert advice to understand yourself better and develop an actionable plan to achieve your desired outcomes.
A good life coach will challenge you, provide honest feedback, and help you break through any mental blocks preventing you from succeeding. Dr. Feyi can also help you develop realistic goals and strategies to reach those goals. Life coaches at Weistdern have the knowledge and skills to help individuals become their best selves.
How A Life Coach Works
Life coaches work with clients to identify their goals and create strategies for achieving them. They listen to the client, ask deep questions about their life, provide honest feedback, and challenge them to take actions that will move them closer to their desired outcomes.
Many life coaches suggest activities or strategies that could benefit the client in reaching those goals. They provide support, motivation, mental health treatment, and accountability to help clients stay on track with their goals.
Dr. Feyi is a certified professional life coach from the international coaching federation to help individuals in personal development and live a more meaningful life.
Differences Between A Life Coach And Other Professionals
While life coaches provide guidance and support to reach personal or professional goals, they are distinct from other professionals like psychologists, counselors, or therapists. Psychologists and counselors focus on healing past traumas and managing mental health issues. In contrast, a life coach focuses on helping clients move forward and see what possibilities lie ahead.
Life coaches are not medical professionals and cannot diagnose or treat mental health conditions. Rather, they are mental health professionals and provide support and advice to help clients reach their goals. They encourage their clients to take action and make changes to achieve success.
The Process Of Coaching
The coaching process involves steps that help create a safe, positive space for the client or individual. The coach works with the client to set goals and objectives and identify improvement areas.
The steps of the coaching process are as under.
The Initial Consultation, Goals, And Objectives
The coach and client meet to assess the needs of the individual and set goals. During this time, they discuss potential strategies to help move the individual forward.
Once a plan has been established, the coach and client work together to create achievable goals and objectives. This process involves breaking down larger goals into smaller steps that can be achieved with practice and support.
Developing A Plan And Implementation
The next step is to develop an action plan outlining the strategies and activities that need to be completed. This step involves creating timelines, setting deadlines, and mapping out milestones for progress tracking.
Once a plan has been developed and implemented, the coach keeps track of progress and provides feedback to adjust the plan as needed. This step also involves looking at ways to maintain motivation, identify areas of improvement, and celebrate successes.
The Final Step: Celebrating Success
Finally, the success of coaching is celebrated with a final review or celebration. This process can help provide closure for the coach and client on their journey together. The client can also reflect on their progress and plan for future successes.
The Techniques Of Coaching
The coaching techniques are a series of strategies and concepts that can help individuals become more effective in their daily lives.
It involves using methods such as goal setting, brainstorming ideas and solutions, active listening, problem-solving, and reflection. Coaching also emphasizes personal growth and building relationships within teams.
Below are some of the techniques that life coaches simply use to help their clients reach their goals:
Active Listening And Asking The Right Questions
Coaches use active listening to help clients explore, express and clarify ideas or feelings. This technique involves reflecting on the client's words to ensure the coach understands them correctly.
Coaches use questioning to help clients identify their goals, evaluate options and explore possibilities. Questions should be open-ended and non-judgmental to allow clients to think for themselves.
Coach training includes various tools to help clients identify internal or external obstacles that may prevent them from achieving their goals. They also provide strategies and techniques to overcome those obstacles.
Holding Clients Accountable
Coaches hold clients accountable by reminding them of their goals and providing support.
These coaching techniques can help individuals to become more effective in their daily lives and reach their goals. With the right guidance and support, clients can build relationships, develop self-awareness, and take action to achieve their desired results.
The Benefits Of Life Coaching
The most common benefits include increased mindfulness, improved communication skills, problem-solving abilities, greater self-confidence, and more effective decision-making.
Other benefits include
Life coaching helps you gain a greater understanding of who you are and what your strengths and weaknesses are.
Coaching helps you become more aware of the potential consequences of your decisions, enabling you to make better choices.
It helps you sort through the clutter in your life and stay focused on what is most important to you.
Coaching can help you identify and work on areas of your life that need improvement. It can lead to greater satisfaction in both your personal and professional lives.
Choosing The Right Life Coach
Choosing The Right Life Coach is an important decision. It can be the difference between experiencing success and failure in reaching your goals. A good coach should have knowledge, experience, and a passion for helping others reach their full potential.
Find out how often your potential coach wants to meet in person or virtually. You can hire from Waistedrn, an internationally recognized and accredited counseling organization. Dr. Feyi provides the highest quality of life coaching services to those seeking assistance in personal growth, career advancement, life planning, and success.
Factors To Consider When Selecting A Life Coach
You need to consider a few factors when selecting a life coach.
Qualifications and Credentials
Experience
Specialties
Success Rate with Clients
Coaching Style
Goals & Values Alignment
Meeting Frequency (in Person or Virtually)
By doing your research, you can be sure to find the right life coach to help you reach your goals. Make sure to take the time to interview potential life coaches and discuss any concerns or questions you may have before making a decision.
You should also evaluate their credentials and experience to ensure you get the best business coaching service available.
Who Is Dr. Feyi, And How Does She Help As A Motivational Teacher?
Dr. Feyi is an experienced motivational teacher, author, and coach with a wealth of knowledge in helping students reach their goals, big or small. She has over two decades of experience in the teaching profession, inspiring her students to reach for their dreams and make them a reality.
Feyi is an inspirational doctor and nurse-preneur who explores research, health, wellness, and female empowerment. She shares her knowledge with others in captivating keynote speeches that spark motivation and ignites passion within audiences of all ages.
Dr. Feyi believes that everyone has the power to achieve their goals and dreams, no matter how difficult they may seem. She encourages people to take charge of their lives and strive for success through her motivational talks. She also helps them break through barriers to reach new heights in life.
Her unique approach combines humor and charm with thought-provoking stories that inspire change. She's an empowering presence in the lives of those she touches, helping them to understand the importance of self-belief and perseverance.
Dr. Feyi is passionate about her work and loves making a difference in other people's lives. If you're looking for an inspiring teacher and mentor, Dr. Feyi is the perfect choice to guide you toward success.
Questions To Ask Before Hiring A Life Coach
When interviewing potential life coaches, consider the following questions:
What is your experience and background in coaching?
Do you have any specialties or areas of focus that could benefit me?
How many clients have you worked with, and what has been their success rate?
Can I get an idea of client focus and how you work by having a free session with you?
How often will our sessions be held, and can they be virtual or in person?
By asking the right questions, you can understand how well the life coach fits your needs and if their coaching style will help you reach your goals. Be sure to take the time to thoroughly research and interview potential coaches before making a decision.
Tips For Finding The Best Life Coach For Your Needs
Finding a great life coach for your needs is important for success. Here are a few tips to help you find the right coach:
Research potential coaches, read reviews, and ask for referrals from people you trust.
Know what coaching style best suits your goals and learning style.
Interview potential life coaches to better understand their experience and qualifications.
Ask questions about the coach's success rate with past clients and any specialties they may have.
Get an idea of how their coaching style works by having a complimentary session.
Wrap Up
A life coach is a professional trained to help individuals gain insight and clarity into their lives. They can provide structure and emotional well-being, helps overcome challenges and provide guidance through finding direction and purpose in one's life.
By helping people identify their strengths, weaknesses, likes, and dislikes, life coaching can be highly effective for those seeking positive change. It is a great option for those exploring their goals, values, and desires.
Dr. Feyi helps to remove the stress of planning your life with your own business by providing professional life coaching one-on-one, understanding their needs, and procuring a unique mix of life coaching, financial planning, and strategic thinking to help you build a secure future. With Dr. Feyi, you can look forward to the next chapter in life with confidence and peace of mind.
Faqs
What Kind Of Problems Can A Life Coach Help Me With?
A life coach can help you identify and solve many personal and professional problems. They can guide career transitions, money management, relationship issues, dealing with stress or anxiety, overcoming personal obstacles, improving communication skills, and more.
What Is The Difference Between A Life Coach And a Therapist?
The main differences between a life coach and a licensed therapist are their approach to helping their clients and the issues they focus on. A life coach takes an action-oriented, forward-looking approach that focuses on goal setting and creating plans for how to reach those goals.